In recent days, four members of the Florida delegation – US Reps. Gus BilirakisR-Fla., Shelia Cherifulus-McCormickD-Fla., Carlos GimenezR-Fla. and Dan Webster – gave their support to the United States Rep. Lisa McClain's, R-Mich., "Patient Advocate Tracking Act."
The bill, which McClain introduced in October, "would create a veteran complaint tracking system through the Department of Veterans Affairs' Office of the Patient Advocate so that patients can easily access all updates. update of their filed documents".
Along with the new backers, nearly 100 U.S. House members lined up behind the bill as co-sponsors. Other Florida donors include US representatives. Byron DonaldR-Fla., Stephanie MurphyD-Fla., Bill PoseyR-Fla., and John RutherfordR-Fla.
The bill erased the United States House Veterans Affairs Committee last week and is now heading to the Chamber floor.
"We owe a debt of gratitude to every individual who has served in the U.S. military. Improving VA accountability and transparency to ensure veterans receive the services they have earned and need is the "one of my priorities," Webster said. "The Patient Advocate Tracker Act is a step in the right direction by simplifying and giving veterans access to the tracking system when they have a complaint."
The bill "would require the Department of Veterans Affairs to create an electronic system for veterans to file complaints about the health services they receive" and the "system would allow a veteran to file a complaint electronically with the Patient Advocate and see the status of the complaint. , including the intermediate and final measures that have been taken. »
Veterans of Foreign Wars, Student Veterans of America, Military Veterans Advocacy and the Fleet Reserve Association are behind the proposal.
WE Senator John KennedyR-La., introduced the companion bill to the U.S. Senate with U.S. support Senator Raphael WarnockD-Ga.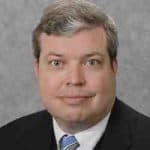 Last posts by Kevin Derby
(see everything)