On the quiet morning before darkness broke, 85-year-old Indianapolis attorney Dan Byron boarded a bus headed for the airport.
Dentons partner Bingham Greenbaum was flown with 86 other veterans to Indianapolis International Airport at 4 a.m., where they settled on an American Airlines flight reserved exclusively for them.
On September 10, Byron had the chance to visit the nation's war memorials in Washington, D.C., as a guest on the Indy Honor Flight, a nonprofit created to honor Indiana veterans. during World War II, the Korean War and the Vietnam War for their service and sacrifice.
Through the plane window, Byron watched the sun loom over the horizon as the long day began, with 56-year-old memories racing through his mind as he flew over the country.
Upon their arrival in DC, the men and women were greeted with joy and gratitude for their service – a very different reaction than they had received upon returning from the war.
"Protesters were there protesting the war and threw eggs at us," recalls Byron, who served in Korea in the 1960s. "And I thought, well, you know, I'm going back to practicing. law, I have my diplomas. But the rest of these guys dropped out of education. Many of them did. Many of them were picked up. I felt sorry for them.
Transferable skills
The same year he graduated from Indiana University Maurer School of Law in 1962, Byron enrolled in the United States Army Ranger School, a grueling course in small unit tactics and leadership.
By 1964 he had become a Judge Advocate General and volunteered for the Vietnam War. But Byron was recommended to conduct court-martial work in Korea instead, where he eventually became lead trial counsel with the U.S. Eighth Army from 1965 to 1966.
Byron handled a variety of General Courts-Martial cases ranging from allegations of reckless homicide to theft and fraud. As a brand new lawyer, he remembers getting the cases that no one else wanted to take.
Once he was assigned to a case involving a rape allegation made by the General Secretary. When he finally won the case by proving the suspect's misidentification, Byron was quickly placed in a prosecutorial role before advancing to the level of lead trial counsel. He traveled all over Korea, taking cases at each of his 10 different military command posts.
"I had some great experiences in Korea, which really set the tone for me in the US Attorney's office," he said.
Once Byron returned to Indiana, he immediately put his legal experience to good use working in the U.S. Attorney's Office for the Southern District of Indiana from 1967 to 1969. Byron described working in the U.S. Attorney's Office as a "natural fit" as he had previously handled court-martialed cases while in Korea.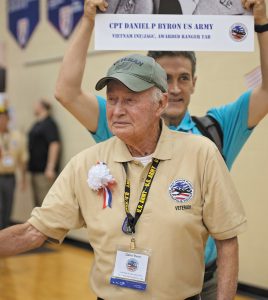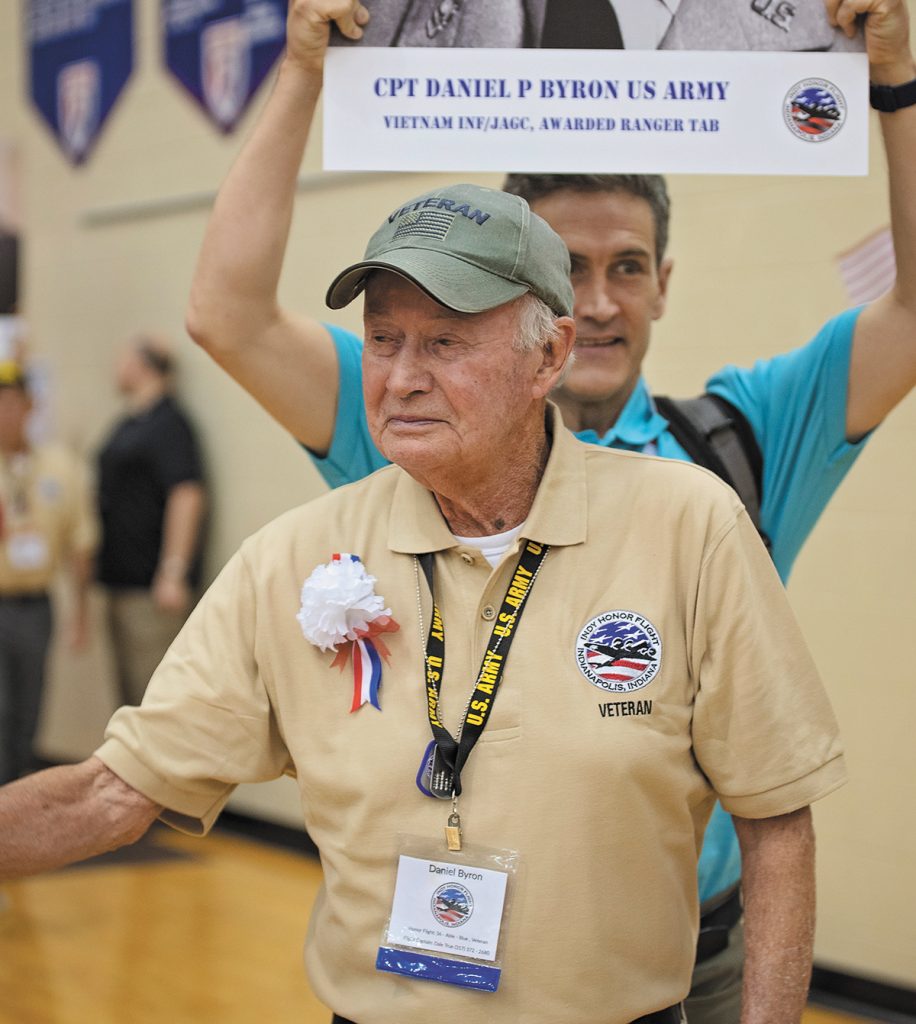 "And as a result of that, I was indoctrinated into the federal rules of evidence, which we used in the service, as well as in the US Attorney's office," he said.
Byron was eventually approached by Judge Cale Holder of the Southern District of Indiana to remain in the U.S. Attorney's Office as a first assistant under the new U.S. Attorney, but Byron declined. He was ready to move on, he said, which led to a business that eventually became what is today Dentons.
A trip to remember
Byron and the other Indy Honor Flight veterans toured their respective memorials upon arrival in DC, where they were greeted at nearly every stop by volunteers and others thanking them for their service.
The lawyer and longtime veteran has visited the memorials several times before, but he said despite the number of visits he might make, the Vietnam War Memorial is a site he still has a deep connection to. .
"It really suffocated me," he said, "to see the Vietnam War Memorial again."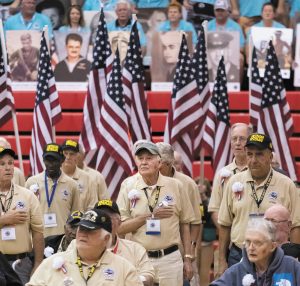 As they walked the grounds, Byron was aware of a worn piece of paper that lives in his wallet. Written on the faded paper are the names of four young men from Byron's hometown of North Vernon, whom he has never met – but knows only too well. Their names, military ranks and dates of death are on the piece of paper as a reminder.
"I've always carried this in my wallet since the first time I went to the Vietnam War Memorial, maybe the first or second year after it was built," Byron said. "I keep it there as a reminder that even in our small town, families have been impacted and have never seen their loved ones come home.
"I believed in what was happening at that time," he continued, speaking of the war. "I was kind of invested in thinking that you know, we could save democracy in Vietnam. In fact, later I understood better what had happened and that the South Vietnamese government was corrupt. But At the time, I felt bad for those families and for the boys who were killed.
Honored by loved ones
Each veteran brought a guest with them on their trip. Byron invited his youngest son, Craig, to accompany him.
"It was critical," Byron said. "We really bonded on this trip. It was quite special. »
As father and son walked the grounds of Arlington National Cemetery, Byron pointed out the headstones of various decorated military personnel who had passed. It was an experience the two said they were grateful to share together.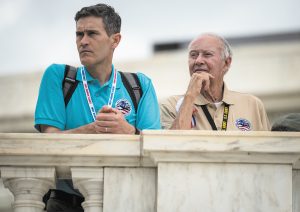 "I already knew that, but the trip reminded me how lucky I am to have him," Craig said of his dad.
Guests of the Indy Honor Flight were offered front row seats for the Changing of the Guard at Arlington's Tomb of the Unknown Soldier before returning to Indiana.
When they arrived home, the veterans were greeted with an unexpected surprise celebration from family and friends at Plainfield High School: a gymnasium filled with smiling, excited loved ones who were ready to welcome their soldiers at home.
"I didn't get home until 12:30 in the morning," Byron said. "It was a great day."•